XRF Lead Paint Testing New York City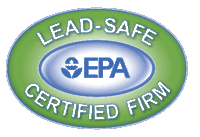 An XRF is a portable x-ray machine that is frequently used by lead inspectors.
XRF stands for x-ray fluorescence. It can see through a surface and tell if lead paint is underneath. XRF testing is non-destructive, fast, and cost effective.
Lead testing services like XRF are typically performed during an initial lead paint inspection or lead paint risk assessment survey conducted in order to first confirm the presence and location of lead and then after abatement is finished to confirm that the lead has been successfully abated.
ABCZ Consulting Corporation is a Lead-Safe EPA certified firm servicing New York community for over 15 years, providing lead testing and lead abatement services to commercial and residential properties.
Your safety and satisfaction are our #1 priorities!!!
Schedule Your Free Consultation
Contact ABCZ Consulting Corporation today for a free consultation.
We will review your needs and provide you with a FREE estimate to perform the services.
Brooklyn Bronx Manhattan Staten Island Queens