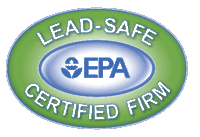 Lead Paint Inspection NYC
Lead paint inspection and lead paint risk assessment are useful first steps, which can lead to more thoughtful decisions on managing lead based paint and other lead hazards. A lead inspection is designed to answer two general questions:
Is lead-based paint present?
If it is present, where is the lead-based paint?
Lead inspections are most commonly performed using an XRF analyzer, which provides immediate results on the presence or lead-­based paint on the tested surface. It is also possible to perform a lead inspection by collecting paint samples and sending them to an EPA-recognized laboratory for lead analysis.
EPA Certifications
In order to ensure the proper testing and removal of lead in your building, New York City, State and Federal law require all lead contractors to be certified by the United States Environment Protection Agency.
EPA Lead Safe Certified for Lead Testing
EPA Lead Safe Certified for Lead
ABCZ Consulting Corporation is an EPA certified firm servicing New York community for over 15 years, providing lead testing and lead abatement services to commercial and residential properties.
Schedule Your Free Consultation
Contact ABCZ Consulting Corporation today for a free consultation.
We will review your needs and provide you with a FREE estimate to perform the services.
Brooklyn Bronx Manhattan Staten Island Queens
Call (917) 803-9156
We are NYC LEAD PAINT EPA Certified