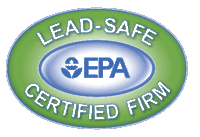 DOH (Department of Health) and 
HPD (Department of Housing Preservation and Development)

LEAD ABATEMENT VIOLATIONS REMOVAL & INSPECTION
COMPLETE RENOVATION OF DOORS, WINDOW, KITCHEN, BATHROOM, FLOORS, PAINTING, PLASTERING, REMODELING, COMMERCIAL, RESIDENTIAL.
WE SERVICE ALL  5 BOROUGHS OF NYC: MANHATTAN, BROOKLYN, QUEENS, STATEN ISLAND, BRONX
WE WILL REMOVE THE VIOLATION 100%.
IF WE FAIL TO REMOVE THE VIOLATION, YOU WILL NOT PAY.
100% GUARANTEE OF VIOLATION REMOVAL
WE WILL SHOW REFERENCES FROM MANY BIG MANAGEMENT OFFICES.
ABCZ Consulting Corporation is registered by EPA.
Call (917) 803-9156

We are NYC LEAD PAINT EPA Certified