LEAD PAINT REMOVAL AND INSPECTION COMPANY
15 Years Experience / Free Estimates / Lead Safe EPA Certified Firm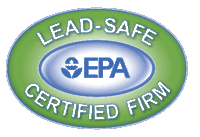 ABCZ Consulting Corporation is one of New York's premier EPA certified environmental services companies.
Servicing NYC for over 15 years, we are licensed  and specialize in all aspects of testing for and removal of lead-based paint.
We offer a full line of remediation services for lead.
The use of cutting edge equipment and up to the minute technology enables our
certified team to get the Job done quickly, efficiently and at the lowest possible cost  to our customers while staying within Very Strict regulatory guidelines set up for  Lead Paint Abatement at all times.
ABCZ Consulting Corporation specializes in removal of lead paint violations;
specifically New York City Department of Housing, Preservation and Development
lead violations (HPD) & New York City Department of Health (DOH) lead violations.
Let Us Help You to ensure your property is Lead safe!!!
ABCZ Consulting Corporation Servicing 5 Boroughs of New York City:
Manhattan, Brooklyn, Bronx, Queens, Staten Island
Call (917) 803-9156
We are NYC LEAD PAINT EPA Certified