Lead Based Paint Waste Disposal NYC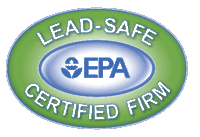 ABCZ Consulting Corporation provides lead paint waste disposal services throughout all boroughs of NYC – Manhattan, Brooklyn, Queens, Staten Island, Bronx.
It is important to properly dispose of all debris from lead-based paint removal or renovation. The debris may be double-bagged and disposed of in limited quantities in household trash. The EPA has very specific requirement for disposing of lead-paint paint and debris from abatement. ABCZ Consulting Corporation is EPA Lead Safe certified contractor and will ensure that your lead paint waste is handled and disposed of properly and in accordance with safety regulation
Proper Lead Based Paint Waste Disposal Procedures:
Lead debris must never be burned.
Liquid wastes, including water, must never be dumped onto the ground.
Wastewater should be filtered through a cloth filter before dumping into a sewer or toilet.
The filtered debris can go out with the other trash.
The mops and cloths used to clean up lead dust and debris should never be used for any other purpose, and should be thrown away of when the job is done.
ABCZ Consulting Corporation is an EPA Certified to remove lead-based paint hazards from your home and properly handle all debris disposals.
Your Safety and Satisfaction are Our #1 Priorities
Schedule Your Free Consultation
Contact ABCZ Consulting Corporation today for a free consultation.
We will review your needs and provide you with a free estimate to perform the services.
Call (917) 803-9156
We are NYC LEAD PAINT EPA Certified