Lead Paint Risk Assessment NYC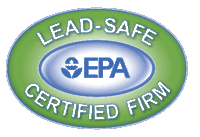 A risk assessment is an on-site investigation to determine the presence, severity, and location of lead-based paint hazards. The presence of lead-based paint or high levels of lead in dust or soil are potential hazards to children who ingest lead inside or while playing outside.
Risk assessors identify lead-based paint hazards by conducting a visual examination of the dwelling for signs of paint deterioration, analyzing deteriorated paint to determine if it is lead-based and collecting dust and soil samples for laboratory analysis. A Risk Assessment Report identifies any lead-based paint hazards found, and provides options for controlling these hazards.
Risk assessments may be appropriate in the following situations:
Parents who are concerned about their child's lead exposure in their current home.
Owners, buyers, or renters who want to know if a home has lead hazards

Family properties
In order to qualify for insurance or financing, or to provide additional documentation for liability purposes.

Stats requirement for property owners when a child living in the housing unit has an elevated blood lead level.

Property owners who want to understand hazard control options that can be used to address lead-based paint.
Only EPA Lead Safe certified risk assessors might legally perform risk assessments.
ABCZ Consulting Corporation will provide you with a Risk Assessment report and help guide you through the lead testing and lead abatement process.
ABCZ Consulting Corporation is an EPA certified firm servicing New York community for over 15 years, providing lead risk assessment, testing and lead abatement services to commercial and residential properties.
Your safety and satisfaction are our #1 priorities!!!
Schedule Your Free Consultation
Contact ABCZ Consulting Corporation today for a free consultation.
We will review your needs and provide you with a FREE estimate to perform the services.
Brooklyn Bronx Manhattan Staten Island Queens
Call (917) 803-9156
We are NYC LEAD PAINT EPA Certified