Dust Wipe Testing For Lead New York City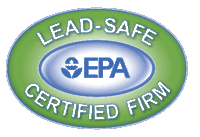 Dust wipe testing is one method of testing for the presence of lead.
Dust wipe testing is commonly performed as part of the initial lead inspection or survey and after lead abatement has been completed, in order to confirm that the lead has been fully abated.
The EPA lay out the guidelines for dust wipe testing requiring individuals and firms to be EPA Lead Safe certified in order to perform lead based paint testing services.
When To Perform Lead Dust Clearance Tests
Renovation activities that disturb lead-based paint can create lead dust so proper cleanup after these jobs is critical. The purpose of lead dust clearance is to determine if the area is safe for re-occupancy.
Lead dust clearance is performed:
After renovation, repair, painting, and cleaning activities are finished in property built before 1978 and where children are assumed to spend time.
After hazard reduction or maintenance activities in most federally assisted properties built before 1978 that are covered by HUD's LSHR.
Lead dust sampling technicians should NEVER perform post-abatement clearance.
ABCZ Consulting Corporation is a Lead-Safe EPA certified firm servicing New York community for over 15 years, providing lead risk assessment, testing and lead abatement services to commercial and residential properties.
Your safety and satisfaction are our #1 priorities!!!
Schedule Your Free Consultation
Contact ABCZ Consulting Corporation today for a free consultation. We will review your needs and provide you with a FREE estimate to perform the services.
Call (917) 803-9156
We are NYC LEAD PAINT EPA Certified